Book in Hand: World Mythology Minipedia
Song in Mind: Return to Innocence
HEART IN THE SONG
There's a theory that we are only attracted to things that reflect our current state of mind or emotions. I believe that's how people find their favorite art object, book or song. So when I say my favorite book of all time is still Lois Lowry's The Giver, I wonder what that says? When my favorite artist remains to be Monet, I wonder what that says? And when the tune to Return to Innocence keeps playing in my head the past few days, what does that make me?
Two weks ago, I bought myself an MP3 player and went crazy downloading music. The advent of Limewire has finally reached th far-away shores of my consciousness. I know it's barely legal, but I don't have the resources to buy all the CDs I like. The moment I understood the concept of file sharing, I downloaded my old mantra-esque songs. Ergo, I'm downloading
Snow on the Sahara
by Anggun as we speak.
The deliciousness of listening to my favourite tunes on demand still hasn't worn off. It provides background music to my day-to-day existence. I'm the type to wallow in my mood and that's the only way I can get through it. Some people will play happy music when they're sad, but that's utter crap to me. I can't pretend to be feeling otherwise. I find more solace in learning that whether blissful or depressed, the world can feel right along with me.
So when I'm happy, I play
Dancing in the Moonligh
t by Switchfoot, or
What a Wonderful Wo
rld by Louis Armstrong. When I need to get myself revved up, I play
Get Your Head in the Game
from the High School Musical or
Let's Get it Started
by the Black Eyed Peas. Angry? Some Gwen Stefani or Alanis Morisetter suffices. Angsty ponderous? John Mayer. Sad? The Sundays and Tori Amos to croon along with.
When I'm tired of the mp3, I turn on the fm radio. I usually tune in to Jam 88.3, Home 97.9 or if it's morning, Magic 89.9. Jam usually plays a mixture of old and new songs, especially on Fridays. The thing they call songs of the old? It's actually music I listened to when I was an adolescent and brings back a lot of memories. Home plays songs I can sing along with as well. Magic from 6 - 9 am though plays music I like now. What they'd play is pretty predictable, yes: John Mayer's
Dreaming with a Broken Heart
,
Chasing Cars
by Snow Patrol,
Collide
by Howie Day, and
How to Save a Life
by The Fray. A lot of guys complain to Mo Twister, but I don't. I love knowing with certainty that I'd be hearing my fave music before I get to work. Sometimes it even surprises me when they play stuff fron not-so-recent hitlists just because they like it. They played
Dancing in the Moonlight
and
Don't Know Why
by Norah Jones, I remember. Hehe, they eve played Laklak once and the E-heads! I assume as much that Mohan was reared within the same niche of the same generation as I did with the same bent or tendencies.
Have half the mind to recommend Conner Reeves'
Ordinary People
and
Earthbound
since it follows the same bent.
Now I'm listening to
Seasons of Love
from the musical Rent. It's not so bad to have a soundtrack for life. It makes the going a bit more flavorful. Only thing that's frightening me is I think I'm going deaf since I have a tendency to play my music loud. I like it when it reverberates in my ears because nowadays, I think my soul is stone deaf as well. Just waking it up a little, putting a little fire in there, a little groove. Maybe even a little more heart.
"525,600 minutes, how do you measure , measure a year? In daylights, in sunsets, in midnights, in cups of coffee, in inches, in miles, in laughter, in strife?"
Another Term Down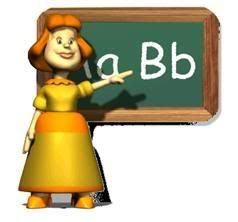 Hay. Yesterday, I just wrapped up another term teaching CWTS. I've been doing this for two years now. DLSU's not so bad, you know? We kept harping on about La Sallians in college, making them the butt of school-related jokes. Snarky friends will say I sold out, but they haven't been teaching there for seven terms, have they?
It's true that the intellectual capacity of the students are more varied, God knows it frustrated me a couple of times, but you find means and you move the kid along the right path, y'know? On the surface, La Sallians like playing it cool. Since DLSU practices block sectioning, the kids tend to be clique-ish. A good example would be my class this term with the boys' mafia-esque barkadahan. Or the Silent Girls' Club. Or the We're So Pretty and We Don't Give A Damn Club Society. It's a good study on how students thrive in too much opulent air.
My good-natured snarkiness though received illumination yesterday. Two of my students were super late for the site visit to Valenzuela City. We've been waiting in the meeting place for more than an hour already. When their classmates called them on the cellphone, they said they were still in 7-11 buying drinks. That's still 5 minutes away. I told them to come to the parking lot pronto. After 6 minutes, they still weren't around and I called up again asking where they were. The guy answered,
"Nandito na po, miss. Nasa moldex parking lot na po."
This after telling the class repeatedly that the meeting place is in the Harrison Plaza parking lot.
I blew my top talaga. I was practically yelling when I said,
"ALL your classmates managed to remember we're supposed to be meeting in HP at 7:30 a.m. It's 8:10 a.m.! Know what? Don't bother coming here, we're leaving!"
I gave the go-signal to the jeepney drivers and left. Not five minutes later, a student handed her cellphone to me and surprise! It was the two kids left behind. Or rather, the taxi driver flagged down by the kids asking for directions pala.
"Abladi abladi abladi, Pedro Gil! Ablada ablada ablada Padre Faura!" shouted the driver (while driving my students ito ha! My God, heart attack!)
"Ano?! Ano sinasabi iyo? Ibalik niyo sa bata yung cellphone!" I shouted. Then once handed the phone, the boy pleaded for us to wait for them. They said they were in Pedro Gil along Taft already and they'd follow us in the cab. Atake talaga sa puso! Sa Valenzuela pa kaya kami pupunta, dadaan ng Expressway yun!
Even if I wanted to teach them a lesson (by effectively failing them because the trip was half of their attendance grade), I'm deathly scared they'd get into an accident. Good night naman, ganun pala ang feeling ng pagiging responsable sa ibang tao. I had 37 kids to mind and kasama sila dun. So I relented and waited for them sa may Lawton. Muntik pa kami mahuli ng pulis dahil 3 jeep yung naghihintay para sa kanila. Kailangan kasi sabay sabay talaga kami. Galit na galit talaga ako na walang magawa. At nung dumating pa sila, hindi pa tamang kulay ng shirt nung girl. Ay, parang gusto ko ulit sila iwan!
When they got into the jeepney and we moved along, I cooled down a bit. I told myself there must be a logical reason for their tardiness. I have a lot of students who doesn't really give a damn about the subject because it's not academic, but they still won't graduate without it. This girl happened to be absent the first time we went to the site and her failing to come that day would have meant total failure, no question. She couldn't be that daft, I said.
A visibly calmer Olivia faced the kids. Well, the guy was really inattentive in class because he insisted to the girl that Moldex was our meeting place, and the girl believed him. They were late because the girl had family troubles, she didn't sleep at their house because of a flare-up with her Mom, I think. She's not wearing regulation t-shirt because her friend only lent her something and that was all they could find. She was also crying.
Eh, iyakin din ako. Gusto ko na rin umiyak habang ine-explain sa kanila why I had to do what I did. But again, being the responsible adult, IT MUST NOT BE! Argh, hirap talaga maging matanda! Naawa ako sa kanya, ayokong maniwala pero her tears and distress felt genuine. I cannot take the risk of being too hard on the girl. I don't have the heart. I let them go with the lamest of warnings. Bahala na kung nagoyo nila ako. I'd rather trust them than spend the whole day feeling like a monster.
Later that day though, I saw the girl wince when somebody tapped her on her shoulder. May pasa ata siya. I immediately cancelled all my doubts. Geez, sombody freakin' hurt that girl! She's my student! Parang gusto kong manugod ng magulang. And I realized that, heck, if she was hurt like that, distressed like that and she still came to this trip, then I was dead wrong. She cared for her future. Sige, her grades na if not CWTS. But she came.
Consider me reformed.
I will never snark on a La Sallian again.
Kahit mild, kahit good-natured. Students are students saan man sila nag-aaral. Their standards of excellence may not be the same, but they go through the whole formative years too. They have real problems, more horrific than what I went through when I was in college even. They are also just dealing with life the way they know how. The best I can do is to make the passage worthwhile for them. Kahit hindi na nila ma-realize agad.
THE HIDDEN MYSTERIES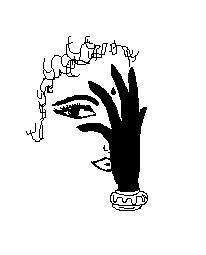 "
There are very few human beings who receive the truth, complete and staggering, by instant illumination. Most of them acquire it fragment by fragment...
- Anais Nin"
"
I do not know all the answers, I do not even know all the questions...
- Theodore Reik"
"
BETADINE Feminine Wash Indication No. 3: As an external genital wash for protection before and after sexual intercourse...
-Pascual Laboratories"
Huh?
That's what I thought when I read above indication while taking a bath last night. Yes, I read things even when I'm inside the shower. Kahit man lang text ng shampoo bottles. Or in this case, ng Feminine Wash.
When I read that one of the primary uses of Betadine is to protect women before and after intercourse, my mind drew a complete blank. Protect from what? Surely not pregnancy? What then, dermatological problems? As in pubic dandruff? AIDS?
Wait, wait... so people need to wash after? Oh, and they wash before? How come I don't see that in the movies?
All this precious thoughts swirled inside my head while I was standing in the shower, holding a miniscule bottle, reading the fine print. That's when I had to admit defeat and accept I know nothing about sex. Oh, I've read about the technical stuff. I've even come across through the kinky stuff. But the nuances are alien to me.
In the movies and books, people just seem to rip off their pants within 5 nanoseconds and they get on with it. I've always wondered. These people --- must not have love handles. It takes me 5 minutes to completely take off my jeans. First I had to suck in my tummy, so I can unbutton the waist and then wriggle and jump about to lower it one pant leg at a time. And that's me when there's an urgent need to poo.
Same goes for blouses and shirts. I have to wriggle, bend, reach and do gymnastics first before I could take off my top. In the books and movies, it's like, Whoosh! There goes the shirt! Plink, Swish! There goes the bra! Plop, plop, plop! There goes all the buttons rolling on the floor. Who's gonna freakin' sew those things back on?
And don't they just dive to bed? Or slam their backs or butts on whatever flat surface is available? I've never seen it anywhere yet where the girl said
,"Oh, wait, i have to wash with Betadine first. Y'kow, for protection."
Or,
"Tapos na tayo? Hugas lang ako with Betadine, ha?"
And speaking of protection, when do girls put in thir vaginal condoms? Because I attended family planning sessions and anti-HIV awareness campaigns, I know when it is for guys, ironically. Although it doesn't seem typical for them to stop and put on rubber once they're geared, aherm, up. I can imagine curses abounding if they can't locate where the freakin' rubber is. For the girls though, how does it go? I was probably absent when they taught that.
There's a lot of weird things I don't know. It's weird to know the theories, concepts and beliefs about sizes, tightness, movement, positions, etc through media, but those things are standard issue. Practitioner or not, most would have knowledge somehow. It's the understanding of why and the small how-to-get-there things that continue to elude me.
I really am clueless about a lot of words, or implied messages, especially if it's green. Ask anyone in the office, and they'd readily offer the fact that I'm naive. I had to go through a traumatic and embarassing experience first before I learned what the counterpart of the word sperm is in tagalog. I don't get why it's such a bad word in the translated version though. It's a biological definition, right? What's so funny about the word sperm? Even whales have that.
But it'll be hypocritical to pretend I don't know at least some things. I'm not advocating for IBM (intercourse before marriage), I'm really not. But I don't want to be a spacehead either. I can at least know a few definitions so as to be rendered as a human being living at least within the same ectosphere.
Would that really be such a cursed thing?